Amalfi Coast Vacation | Getting There |
Amalfi Coast Vacation
On this page
Our suggested itinerary for your Amalfi Coast vacation and links to helpful information.
Suggested Itinerary: 

Arrive at Salerno:
Providing you arrive at a reasonable time of day I suggest heading straight out to your first destination, Amalfi or Positano. See here for a Molo Masuccio ferry timetable. Positano and Amalfi are only 35 mins and 1 hour travel by boat respectively.
Positano and Amalfi and Ravello should be given a couple of days each.
I suggest 1 night in Amalfi, 1 night in Ravello and 2 nights in Positano. If you can afford more time then go for it, especially if you want to do a day trip to Pompeii or Herculaneum. Either of these is well worth a visit and I recommend it.
I would then head to Capri for a couple of nights.
From Capri return to either Salerno ro Sorrento.
For reference see our Amalfi Coast Map page.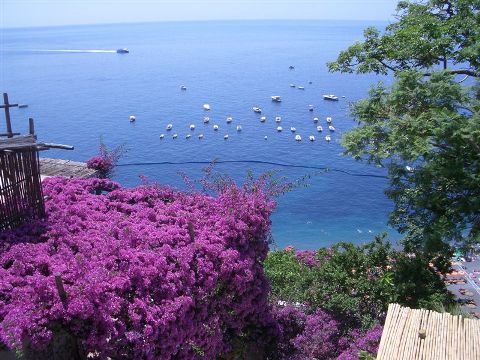 The Amalfi Coast is about a bit of touring but also a great place to recharge your batteries if you have been on a busy sched seeing the other sites of Italy. So as a pit stop in the middle or end of a tour of Italy it has all the ingredients, swimming, wining and dining. If you do use it this way then stay a few days in either Positano or Capri and just relax, you won't be disappointed.