Positano Photos | Map of Positano |
Positano Hotels | Positano Attractions | Praiano
Praiano
Praiano is a small traditional village just east of Positano. Our only contact with this village, apart from travelling through it, was when Janice and Barb attended the local beautician.
Janice was getting her hair done and they both wanted their nails painted.
To say this village is not upmarket is an understatement. I think the girls wondered what they had got themselves into. I had come along for the ride and to check the village out. There is not much to see in the village but I was treated to the unique sight of some builders using donkeys to carry cement down some steep stairs to a bulding site on the cliff.
But it was indeed a beautiful day and after acquiring "un caffe" and having a bit of a wander it was all good.
Donkeys - builders using donkeys to take cement down to a building site on the cliff. The beauticians is in the building to the left of the donkeys. mmmmm.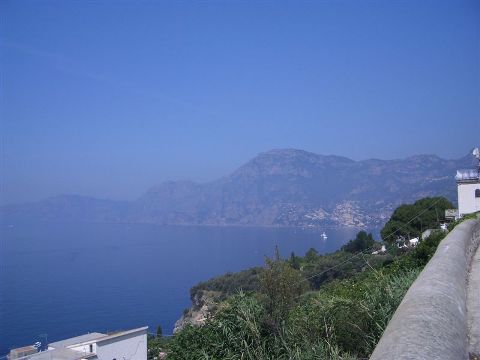 Looking back towards Positano. A stunning day.
Would I reccommend staying here.....no. There are a couple of okay hotels down at the rocky beach but overall this pails in significance to Positano. It is a village for the locals and I'm sure thats the way they want to keep it, a refuge from the tourists.
You can do food shopping here as there are a couple of mini markets.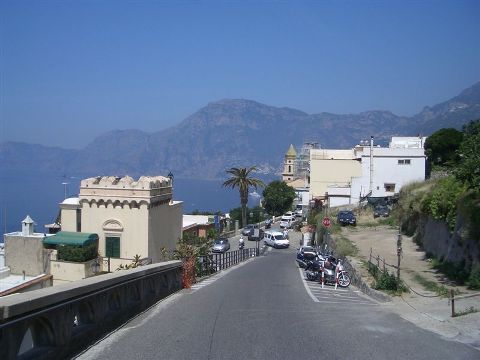 Looking down on the village.

Back to top of Praiano page